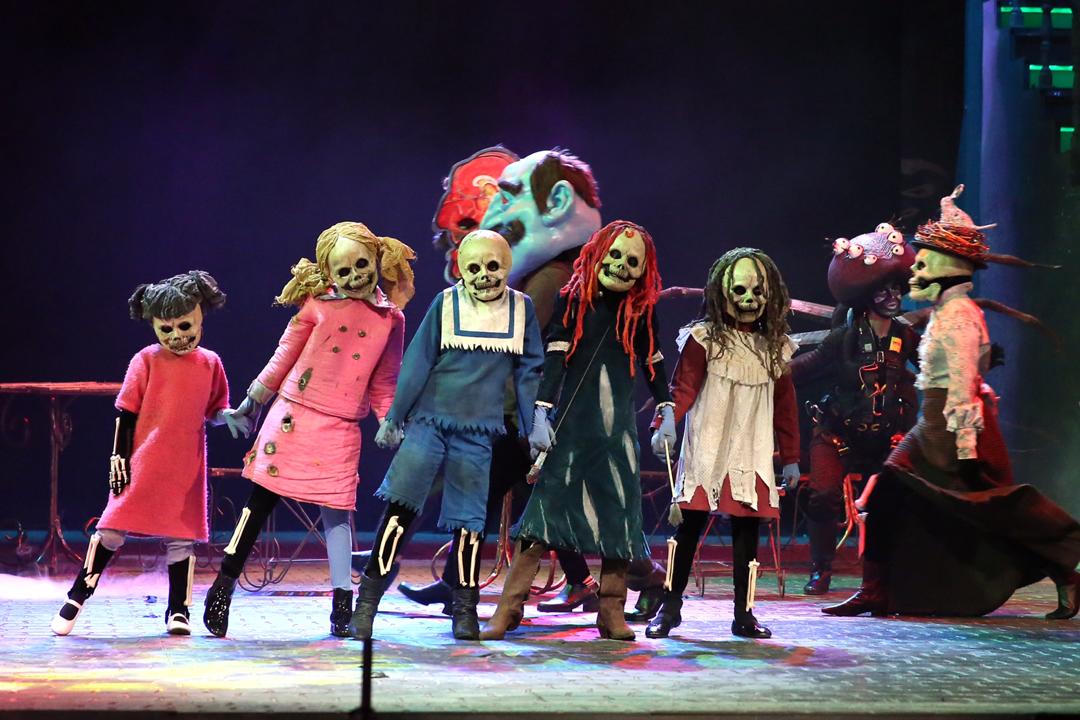 18 جولای

Corpse Bride Musical Theater

The musical theater of "The Corpse Bride", starring Niki Karimi, Milad Keymaram, Amir Jafari, Nazanin Bayati, Linda Kiani, Shaghayegh Dehghan, and Mehran Ahmadi, with participation of 70 singers and performers, was performed in May 2019 at Royal Hall Espinas Palace. This musical performance is an adaptation from the well-known "The Corpse Bride" animation, directed by Tim Burton and produced in 2005 by Warner Bros. Company. Omidreza Sepehri is the director of The Corpse Bride theater. This theater follows the path of theaters such as "Oliver Twist" and "The Miserables", the paramount musical theaters that are produced with high investments which amaze the audiences with intricate make-up and scenery.
The Corpse Bride is one of the greatest musical fantasy performances in Iran in which the Istgah orchestra was selected as its music performer and its performance during 20 nights attracted the praise of critics for its decent quality. The turning point of this theater was that the quality of musicians' performance was maintained during the effortful and long performances. The Corpse Bride is the point where Istgah joined the world of theater and led to the subsequent collaboration of Istgah with musical theater sections.